Telemedicine Benefits
Provider Access
Continuity of treatment
Engaged patient care
Avoid long wait times
Convenience
Avoiding unnecessary driving and parking
Utilizing technology
Stay connected via virtual care
Telemedicine, also called a virtual visit, provides a consistent platform for patients to stay engaged with their health care provider, particularly through the COVID-19 outbreak. Skypoint Medical and Vein has been scheduling virtual visits to minimize the contagious spread of COVID-19 and keep our patients in the community safe and healthy. A virtual visit is also a great way to connect and facilitate treatments for both acute and chronic medical conditions such as diabetes, hypertension, vein and heart disease. Skypoint Providers can monitor symptoms, adjust treatment plans, review labs and facilitate medication refills without asking patients to return to the office repeatedly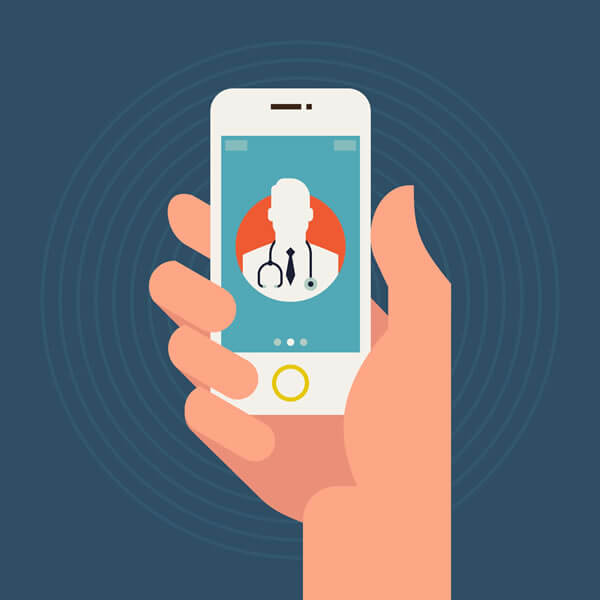 Telehealth counseling and treatment services
Telemedicine is an excellent counseling and check-in resource tool. Often medications are changed or adjusted which results in a change in a clinical outcome. A Skypoint virtual visit can assess if the changes have been effective and continue an ongoing doctor-patient relationship remotely. Furthermore, a virtual visit can structure care plans for managing depression, dietary modifications, exercise, weight loss and even smoking cessation.
Review Results
Providers order multiple lab and imaging tests and these tests can be difficult to always go over in person due to scheduling constraints. Follow- up phone calls are often missed and both doctors and patients have busy schedules. For reviewing labs or imaging results, a virtual visit is an excellent means to discuss and explain results more clearly. We encourage our patients to schedule with their Skypoint provider for results review.
Medication Management
Whether it's diabetes, blood pressure medication, or antidepressants, a virtual visit is an ideal solution for adjusting patient medications.
Clinical Utilization of Telemedicine Visits
Chronic condition management
For patients with chronic conditions, video-based follow-up appointments often involve medication adjustments, monitoring of side effects, lab and imaging result reviews, and overall treatment plan management. We recommend patients with chronic medical conditions be closely supervised by a Skypoint Medical provider. Some chronic conditions commonly managed through telemedicine may include but are not limited to:
Diabetes, Thyroid and other Endocrine Diseases
Hypertension
Asthma and Lung Disease
Heart Disease
Arrhythmias
Liver and Kidney Disease
Obesity
Cancer Conditions
Neurological Diseases
Varicose Vein Disease
Acne and Skin Disease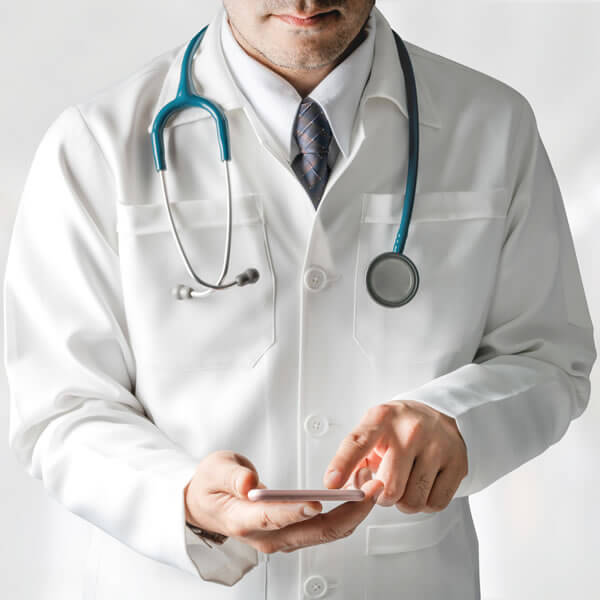 Wellness Exam Follow-Ups
Patients who receive yearly wellness exams are prime candidates for a virtual visit follow-up. A wellness exam requires a head-to-toe physical exam and in-person office visit. However, following up blood work and other screening results is ideal for a remote telemedicine visit. These remote visits also give providers the opportunity to discuss how the patient can make smart lifestyle decisions in order to improve overall health and well-being. This is particularly important when abnormal results are found. Common wellness screenings ideal for telemedicine follow-up include:
Colonoscopy results
Mammogram results
Cholesterol levels
STD testing
Blood glucose levels
Liver function testing
Pap smear results
Other lab tests
Minor Urgent Care
Patients with a broad range of minor urgent care issues are increasingly turning to telemedicine for convenient access to healthcare providers from home. Skypoint Medical enables these patients to receive care from their existing providers, ensuring full access to their electronic medical records and providing continuity that is not possible with outside urgent or immediate care centers. Common urgent care issues evaluated over telemedicine include:
Cold and flu
COVID-19 Guidance
Allergies
Sinus/ear infections
Sore throat
Urinary Tract Infections
Diarrhea and Vomiting
Constipation
Acid Reflux