Skypoint Medical Center
Primary Care Doctor Elk Grove Village, IL
Primary Care Doctor Elk Grove Village, IL
---
Skypoint Medical's Primary Care Elk Grove Village, IL covers everything including:
General Exams (complete physical, cholesterol check, thyroid check, cell counts, prostate check, urinalysis, screening for diabetes mellitus, electrolytes, and EKG)

Diabetes Mellitus – (aggressive diabetes control, utilizing the latest medications in conjunction with diet, exercise, and lifestyle modifications)

Minimizing overutilization of unnecessary medications.

Hypertension- (highly skilled in controlling blood pressure and minimizing complications).

Asthma / Allergies – on site testing: skin allergy testing

Food sensitivity testing

Lung testing using pulmonary function tests (spirometry)

STD Screen and Treatments – testing and treatment of all sexually transmitted diseases. (same day therapy as needed)
Best Rated Primary Physician Elk Grove Village, IL
Contact Us for a Free Consultation
Primary Care Physician Elk Grove Village, IL
We are pleased to provide patients with secure, 24/7 access to their health records through the Skypoint Medical and Vein Center Patient Portal. Patients can safely and easily:
Request prescription refills
Update insurance/demographic information
Review financial statements/make secure payments
View lab and test results
Access relevant health education materials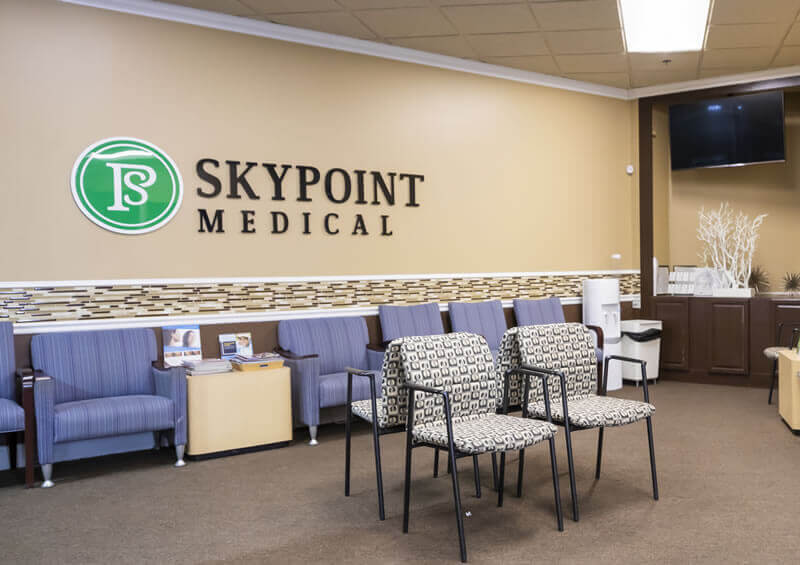 ---
Insurance Information
We accept many forms of insurance. Please call our office if you have any questions regarding coverage.
Best Rated Primary Care Doctor Elk Grove Village, IL
Skypoint Medical also specializes in the following
---